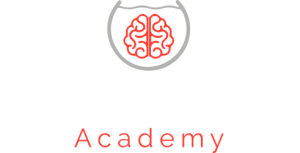 ---
An academy offering extracurricular support to students preparing for the IGCSE, A-Levels and IB. We are an official Edexcel centre..
Preparation for IGCSE, A-Levels and IB
If you are studying for the IGCSE, A-Levels or IB, our academy provides the academic support you need.
Intensive courses – all year round
Are you looking to do some extra study at different times throughout the year?
Think Ahead Academy's Intensive Courses are perfect for getting to grips with the more challenging parts of your curriculum, preparing for your mock exams, or doing extra revision on specific subjects.
You can request a personalised Intensive Course at any point throughout the year, or you can sign up for one of our programmed Intensive Courses at Christmas, Easter, or during summer. We strive to meet your individual needs by offering both online and face-to-face courses.
Our Intensive Courses come with official revision materials, including past papers and mark schemes. Once the course is completed, you will received detailed, individual feedback on your progress.
Official A-Level and IGCSE Exam Centre
Do you need to take the GCSEs, IGCSE or the A-Levels as a private candidate?
Think Academy is much more than an academy offering extracurricular education. We are also an Edexcel exam centre. Sign up and take your GCSEs, IGCSE or A-Levels with us.
Your qualification will be just as official as the one you would receive via the school system, and if you need help in preparing for your exam, we will be on hand with a personalised class plan.
Additionally, Think Ahead Academy is a UNED Associated Centre. This allows us to validate your GCSE, IGCSE or A-Level qualification directly with the Spanish education system.