Writing your TOK Essay can seem like a daunting task.
If you started reading this article you are probably intimidated by the prescribed titles (PTs) recently published, clueless about how to choose the one that best suits you or how to develop your answer properly.
Don't panic! We got you covered.
Below you will find some tips on what to do and what not to do. Hopefully, by the time you finish reading you'll end up with a clearer idea on how to tackle the assignment.
Before we jump into the do's on "how to write the perfect TOK Essay", let's start with the most important don't: Whatever you do, do not google the prescribed titles as soon as you read them to have someone else unpack them for you.
I'm not saying you shouldn't, I'm saying that it should not be the very first thing you do.
At starters, you will probably want to make sure that you are interpreting the PTs correctly, or maybe you seek some inspiration to get you going.
You will find plenty of sites and videos on the matter, but none of these will unlock for you hidden answers nor the correct way to approach the titles, simple because there isn't one way of answering, and the real key to successfully writing your TOK Essay is to have confidence in your knowledge (or your way of thinking about knowledge, to be more in line with the TOK aims).

THE REAL KEY TO SUCCESSFULLY WRITING YOUR TOK ESSAY IS TO HAVE CONFIDENCE IN YOUR KNOWLEDGE (OR YOUR WAY OF THINKING ABOUT KNOWLEDGE, TO BE MORE IN LINE WITH THE TOK AIMS).

Some sites will confuse you, some will make you feel insecure because they are proposing angles you haven't even considered, some will even guarantee you will be able to score an A writing your Essay in 4 hours (when in fact TOK Essays are scored from 1-10), some will not consider the new syllabus, some might provide you with good examples or actually give you useful tips about what IB examiners like or dislike.
It's OK to research and consider how other people unpack the PTs, but again, before you do this, make sure you have brainstormed on your own everything that came to your mind when thinking about each title.
I can assure you that the best marked titles are the ones in which the student is able to show self-confidence in his/her arguments, critical thought and personal engagement with the issues presented.
You won't be able to find this online.

I CAN ASSURE YOU THAT THE BEST MARKED TITLES ARE THE ONES IN WHICH THE STUDENT IS ABLE TO SHOW SELF-CONFIDENCE IN HIS/HER ARGUMENTS, CRITICAL THOUGHT AND PERSONAL ENGAGEMENT WITH THE ISSUES PRESENTED.

Now that you know what not to do, here is some advice on what to do.
When reading the list of the PTs, you will probably be inclined to pick the one you understand better at first sight, but make sure you give all of them a chance.
The very first thing I suggest you do is brainstorm and write down everything that comes to your mind regarding each title, either examples of real life situations (RLSs) or arguments.
Don't worry if there is no connection between your ideas at the beginning, this process is supposed to be a little chaotic. After you finish taking these notes, try answering these guiding questions and add your responses in your notes:
What terms or phrases need to be defined?
What assumptions are made in the PT?
How should these assumptions be considered in the essay?
What Knowledge Questions can be derived from the claims?
What are the implications of this PT?

DO YOU NEED HELP WITH YOUR TOK ESSAY? COUNT ON THINK AHEAD ACADEMY. YOUR GOAL IS TO ACHIEVE TOP MARKS AND OURS IS TO HELP YOU TO DO THAT IN ANY SUBJECT, INCLUDING INTERNAL ASSESSMENTS, THE IB EXTENDED ESSAY AND, OF COURSE, TOK.

How to know which is the best PT for your TOK Essay?
Repeat this exercise with all of the PTs, as you might be surprised to find that after a few minutes of consideration, a title that you initially discarded can become clearer and a better choice for you.
This brings us to a fundamental question: how to know which is the best PT for you?
It will depend mostly on what your brainstorming notes look like, but here is where you should be clever and pick the one in which you can best demonstrate that you have learned what the IB wants you to learn
To know what this is, simply go over the aims of the TOK course that are mentioned in the guide. Here is a summary:
Recognize the value of asking the "How do we know?" question.
Show that you are conscious of the ambiguities and uncertainties of knowledge.
Demonstrate awareness of your own perspectives and be able to reflect critically on your beliefs and assumptions.
Explore other perspectives, develop open-mindedness and intercultural understanding.
Make connections between and within Areas of Knowledge (AOKs), highlighting similarities as well as differences.
Consider responsibilities and ethical concerns regarding the production, acquisition, application and communication of knowledge
Time to start writing your TOK Essay!
Once you have made your choice, it's time to start writing. Don't expect to have all of your Essay perfectly planned and structured before you begin, this process will unravel as you go along.
Your introduction should communicate your understanding of what the PT is asking you to do, and you should briefly explain how you plan to answer (this might be modified after you finish writing).
Make sure to define the key terms in your own words (never include Dictionary definitions!), state what you interpret by them.
If the terms are ambiguous, welcome the ambiguity into your answer, explain the different ways they can be interpreted in different AOKs, for example.
Now you have to develop your arguments and support them with examples of RLSs.
There is a tendency to follow a strict structure of "Claim-example; Conterclaim-example; Conclusion" which is repeated in two AOKs, before reaching the final conclusion.
Although this might help to organize your thoughts, remember there isn't a prescribed structure for TOK Essays.
Many top-graded works do not look anything like that, and by tying yourself to this sort of design you also run the risk of falling into generalizations or creating false dichotomies.
Make sure that this approach doesn't present the different AOKs as monoliths, but rather as the roots of a Banyan tree.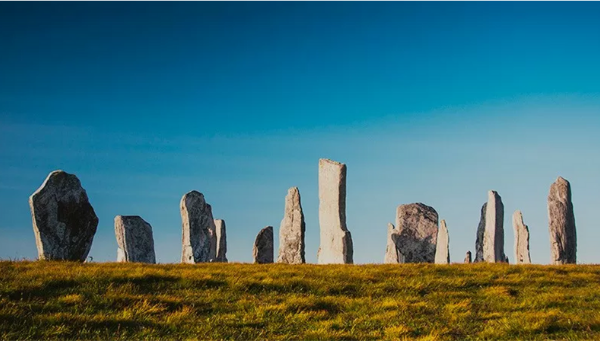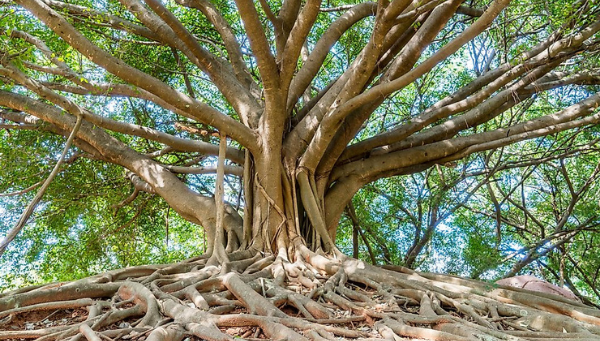 Covering a range of perspectives is absolutely required. You need to show awareness of different points of view and evaluate them.
This last part is tricky, but ask yourself if you agree or disagree with the perspectives you present and why. Surely there is something you can say about them, so don't be shy. Remember, confidence is well valued if you defend your ideas coherently.
Finish off your Essay with a conclusion that stems from your arguments. Try not to end with "it's all relative" or "it depends" or "to some extent".
All of those are already implied in the PTs, so what else can you add to that? And more importantly, what are the implications of your claims? This last consideration is what will get you through to the highest marking band.
The TOK Essay Assessment Instrument
There are a couple of formalities you need to bear in mind. Let's go through them to make sure you don't lose any marks because of these:
The title must be used exactly as given, do not alter it in any way.
The word count cannot exceed 1600 words.
Your work should be written in standard 12 type size and be doubled spaced.
Although this is not a research paper, the sources you use must be acknowledged and properly referenced.
There shouldn't be any identifying information in the essay document. The script should be anonymous to support the impartiality of the marking.
Have a look at the TOK Essay Assessment Instrument (from erhs.la), you will find that the criteria for awarding top marks reflects what we have discussed so far.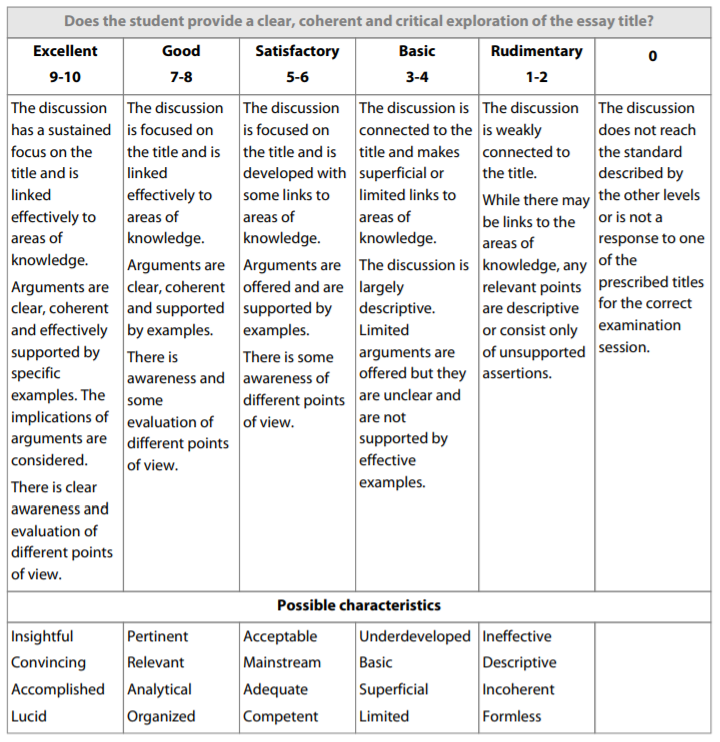 Finally, I would like to share with you a few common traits I've found when looking at top graded Essays. Here are some more to do's:
Maintain focus on the title throughout the entire Essay.
Make links to knowledge gained in your IB subjects.
Include some personal circumstances (briefly and where appropriate) that make you unique.
Show international mindedness.
Keep your examples of RLSs short
It is always a good idea to ask a friend or a family member to read your work before you hand it in. This person, an outsider who is not in your mind, can help you realize if your writing is clear, comprehensible and coherent.

DO YOU NEED HELP WITH YOUR TOK ESSAY? COUNT ON THINK AHEAD ACADEMY. YOUR GOAL IS TO ACHIEVE TOP MARKS AND OURS IS TO HELP YOU TO DO THAT IN ANY SUBJECT, INCLUDING INTERNAL ASSESSMENTS, THE IB EXTENDED ESSAY AND, OF COURSE, TOK.