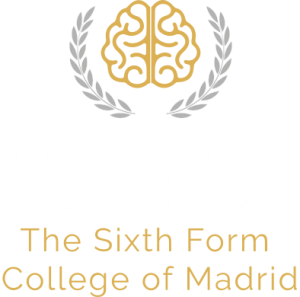 ---
A British School in Madrid
Specialists in A-Level education. For students from 16 to 18 years old. A maximum of 6 students per class.
Graduate with Virtus. Choose your future.
Achieve a place in the university you want. Graduates of our Virtus school in Madrid are all over the world today.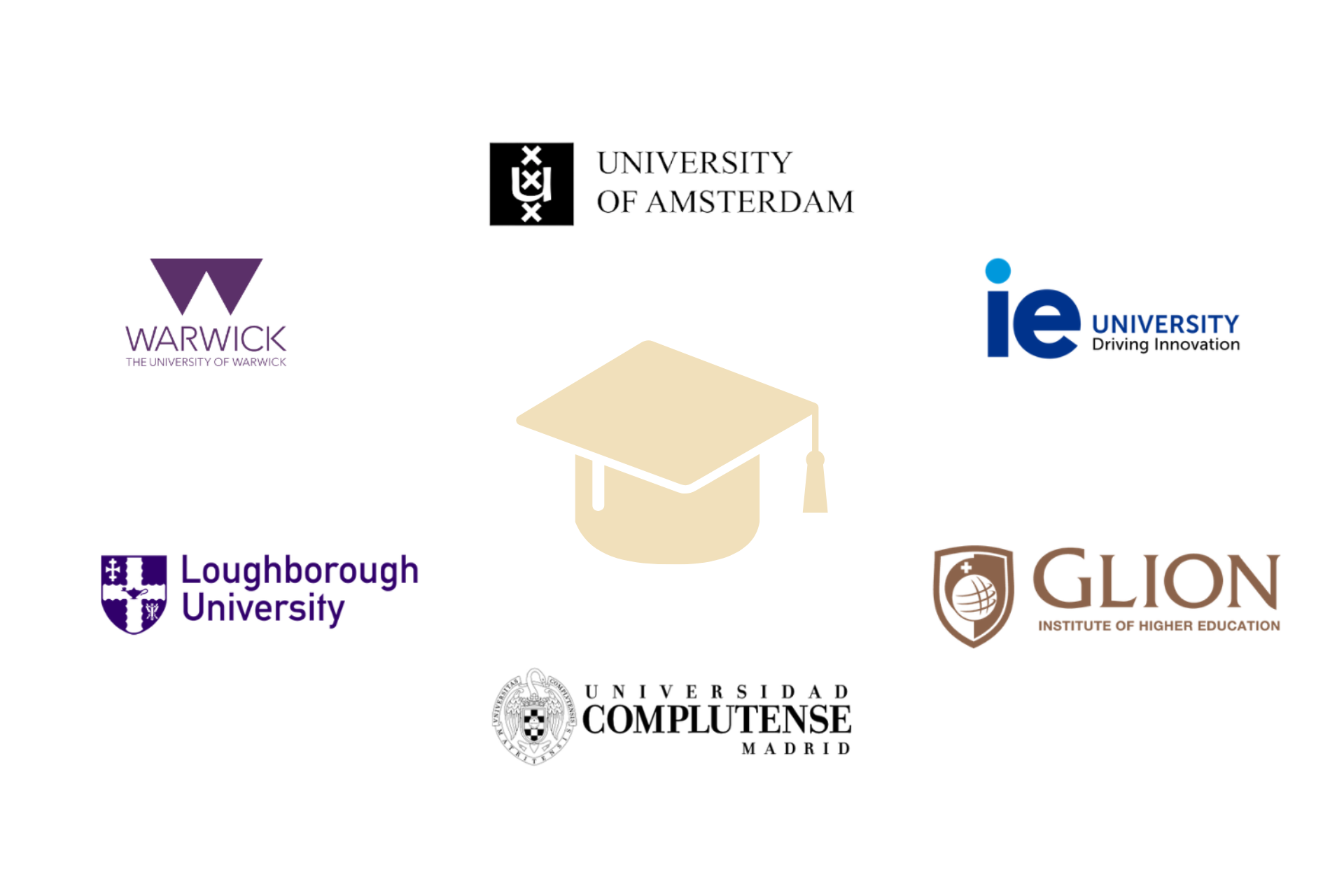 of enrolled students obtained a place in their top-choice universities
achieved A*-A grades in A-Level subjects
Dedicated to their future
Our unique programme combines comprehensive exam-oriented A-Level education, projects designed to develop collaborative and interpersonal skills, and the use of state-of-the-art technology.
Closer to you, closer to them
---
Virtus is a small community and that certainly has its advantages. We never have more than 30 students in the centre in any given academic cycle, and our class size is strictly limited to a maximum of 6 students. This allows us to provide each student with the personalised attention they deserve, by adapting our approach to their individual learning speed and by maintaining an open and continuous channel of communication with the student and their family.
More than a teacher, an inspiration
The team of teachers at Virtus, our British school in Madrid, is made up of young, international experts in the British education system who have graduated from the best universities in the world. They have been trained in our unique Virtus methodology and in the latest educational technologies, and they always become an inspirational example for the students they teach.
Mentoring Programme
Our Mentoring programme is based on the popular Anglo-Saxon model and plays an important role in fostering connections between the students and the teachers.
The Road to University
Our goal is to provide a broad education with an international focus, so that our students grow in confidence and choose the degree they want, at the university of their choice. This is a defining moment in the life of our students, and we are right by their sides throughout, from the moment they need to choose subjects to take to A-Levels, all the way up to university admission.
Along the way, we evaluate students and encourage them to build a rich profile which will give them the competitive edge they will need to get a place at any university in the world.
The Virtus Family
---
A shared space for work and study, where students, parents and teachers work hard each and every day to give the best of themselves.
An ideal environment for learning
Mutual respect, solidarity, an atmosphere of collaboration and team spirit have become the key values that inform our vision of education.
And not just inside the classroom. Throughout the year, we organise workshops, events and activities that bring us closer together and promote the development of social skills amongst our students.